The latest retro-running shoe from the swoosh brand, the Nike Air Zoom Fire arrives in a romantic spring colourway at Courir. A fresh iteration that combines cream tones and pastel inserts.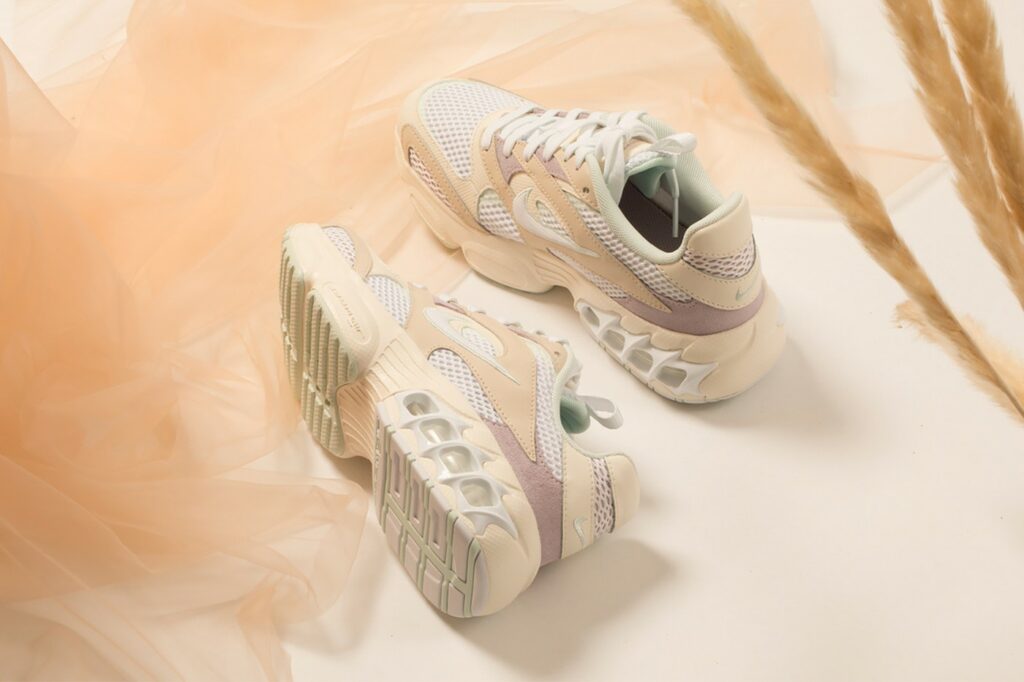 The Nike Air Zoom Fire was first introduced exclusively to women last February and its vintage look continues to appeal. For the summer season, the brand with the swoosh is betting on a silhouette proposed in cream and white tones, enhanced by lavender details. The bold, ultra-feminine sneaker mixes textures from breathable perforated mesh to suede. It also features an iconic embroidered comma on the side. Finally, a striking beige and white sole with an Air Zoom unit completes the design.
The Nike Air Zoom Fire is now available on the Courir website for 110€.