Fancy a trip back to the 70s? Well that's what Nike is offering with the launch of its star sneakers: the Nike Blazer Mid 77 Vintage.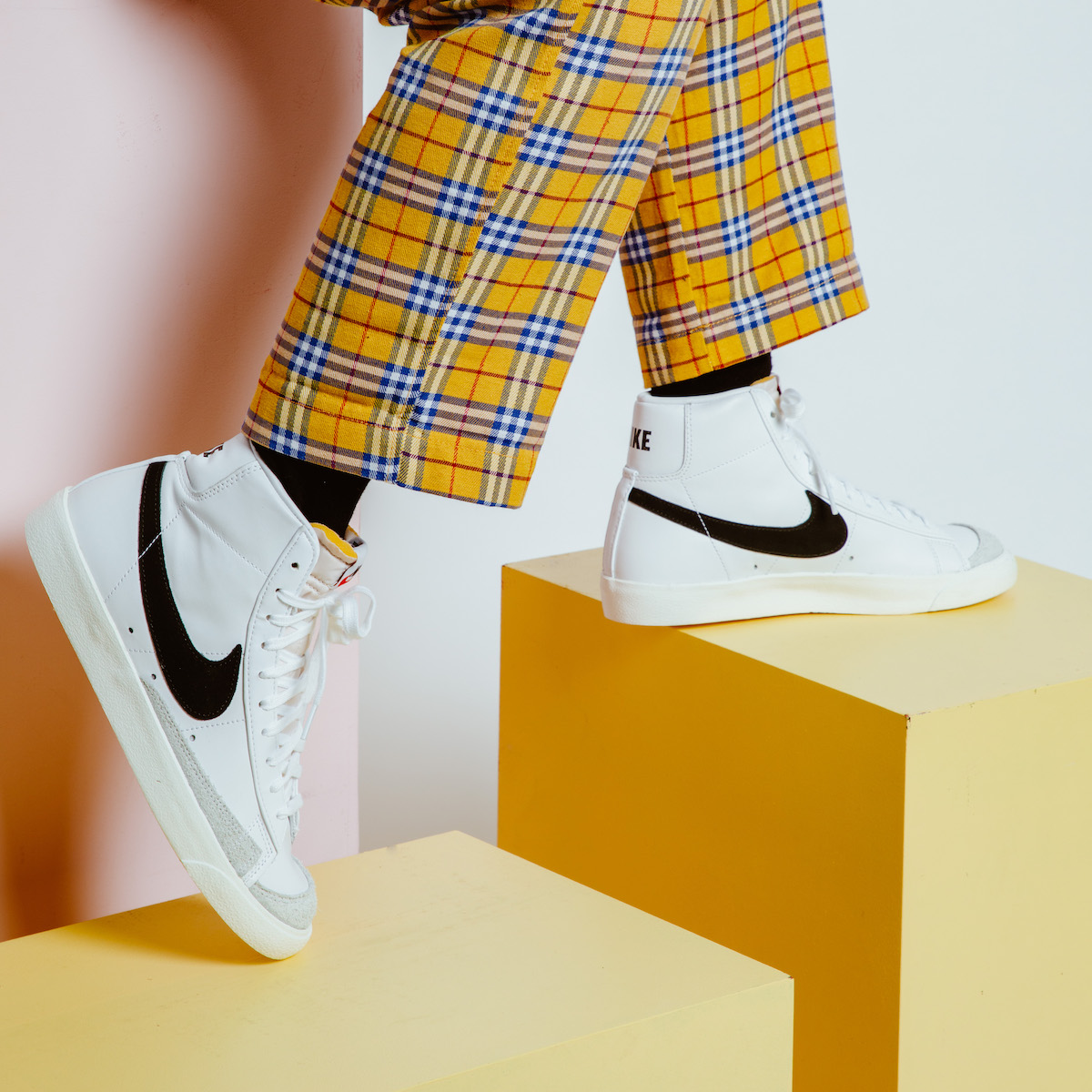 Blazer trainers were originally designed for basketball and had their heyday on the NBA courts in the 70s. Practical, comfortable and effective, the best players at the time grabbed them as soon as they launched.
A few years later saw skateboarders go wild for them. The flat soles made them ideal for spinning a few tricks on your board.
But don't worry if you're more into Netflix & Chill: you don't need to play a sport to wear them… Blazers go with any outfit and ramp up the style stakes.
Blazer Mid 77 Vintage sneakers are fuss-free; they're all about understated style and efficiency with a leather upper, white rubber sole and grey suede toe for improved protection.
In terms of design, the swoosh on the sides runs all around the sneaker and its signature exposed foam on the cream tongue gives it serious style. The old-school look of the Nike logo at the back oozes irresistible retro cool.
The Nike Blazer Mid 77 Vintage is now available for 100 Euros on www.courir.com