New year, new collection. And Nike is off to a strong start with a lighter version of its Zoom Vista women's sneakers (although some men with small feet have tried them) that were all over social media last year. Bye bye Zoom Vista Grind, hello Zoom Vista Lite!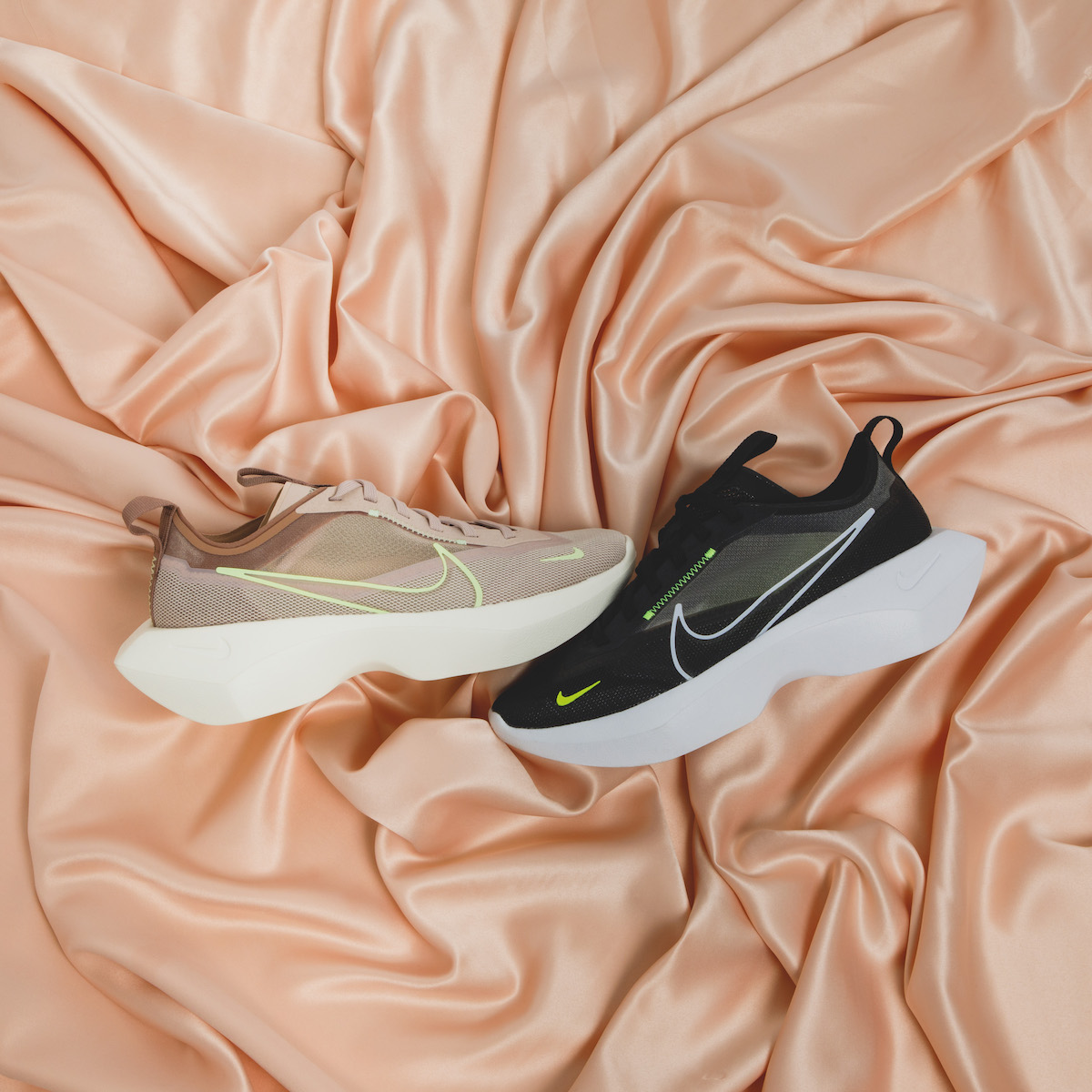 The Grind was a hot potato on Instagram in 2019: some people loved the trainers designed for running whilst others thought they were hideous and unwearable. Nike's new offering is more understated and approachable so should receive less negative attention and give everyone something to agree on.
Key features shared by both versions
-Sheer textile detail on the shoe.
-Chunky white sole.
Key differences between both versions
-The signature white sole is far slimmer in the Lite. Sayonara platform effect! Say goodbye to the coloured cut-outs on the sole too.
-Far more neutral colours in the new collection. Au revoir flashy colours. They come in five plain colours: green, white, purple, black and beige.
Conclusion.
Nike has brought us an all-round more elegant shoe by streamlining the love it or hate it chunky sole and saying ciao to the in-your-face colours. This new Zoom Vista is a breeze to wear in everyday life whilst the 2019 version could only be attempted during Fashion Week. So it's a 10/10 with a big thumb's up from the panel. Keep it up, there are still 11 months of work to go!
Available on https://www.courir.com